| | |
| --- | --- |
| | |
| | |
| | 0.76mm,1.14mm,1.52mm,1.9mm |
| | Edgeworks, drill hole, cutouts, safety corner etc. |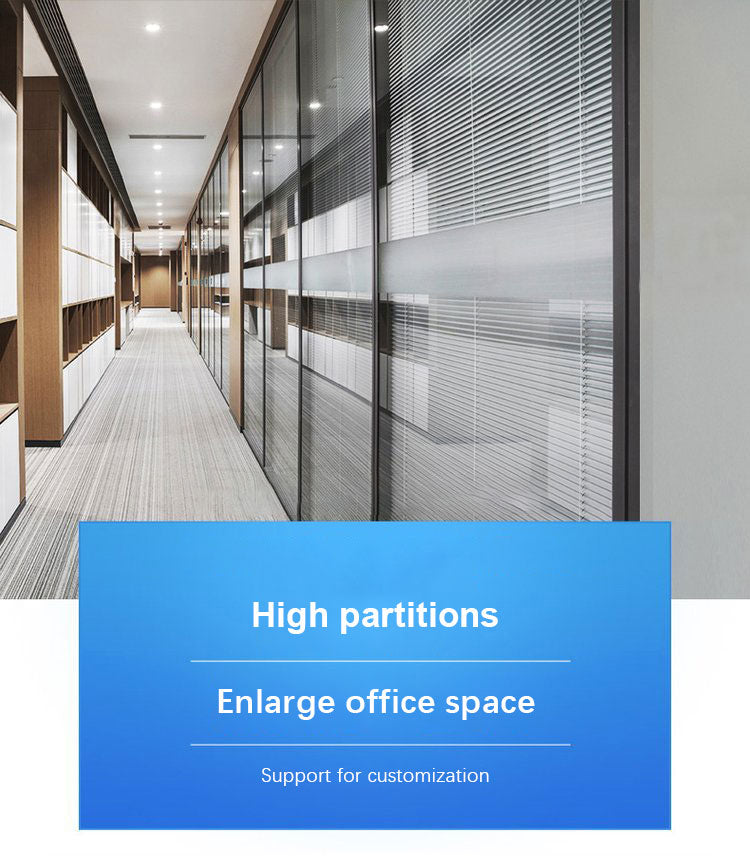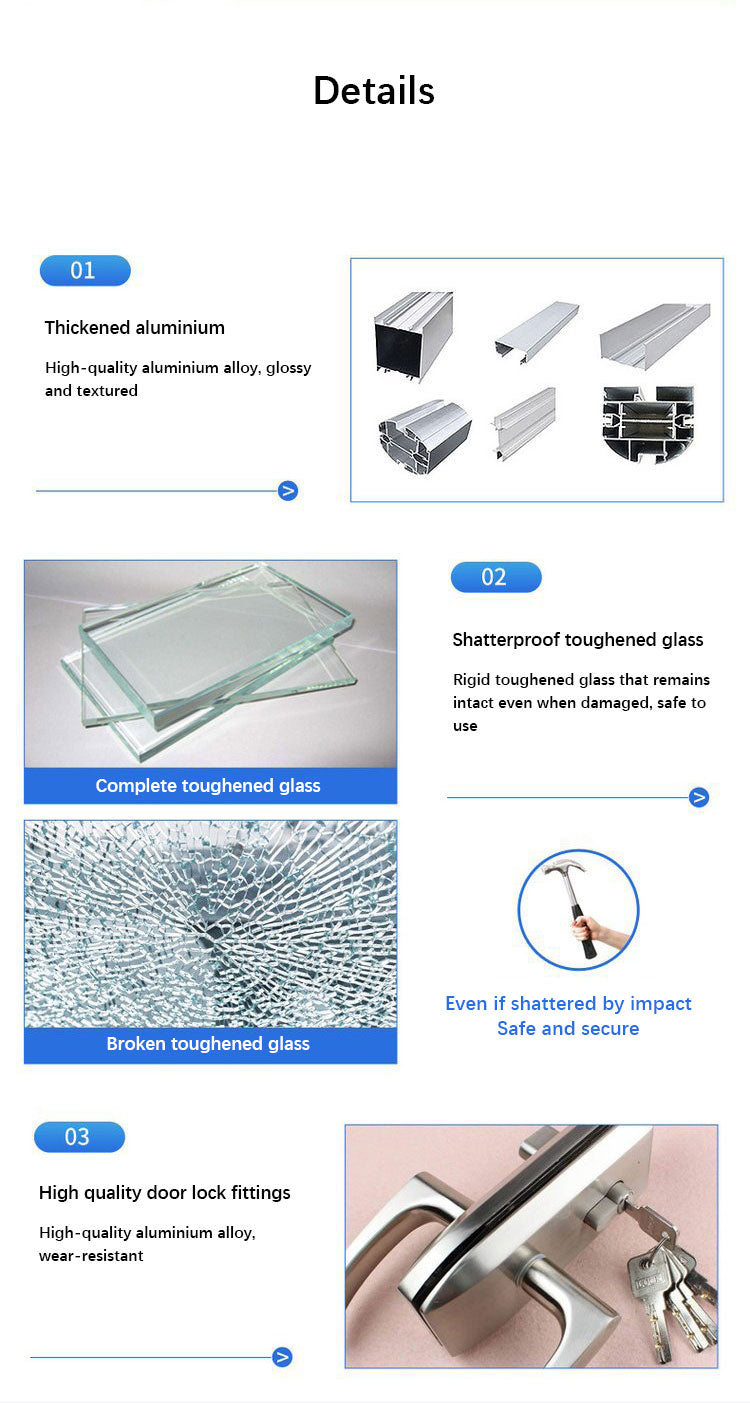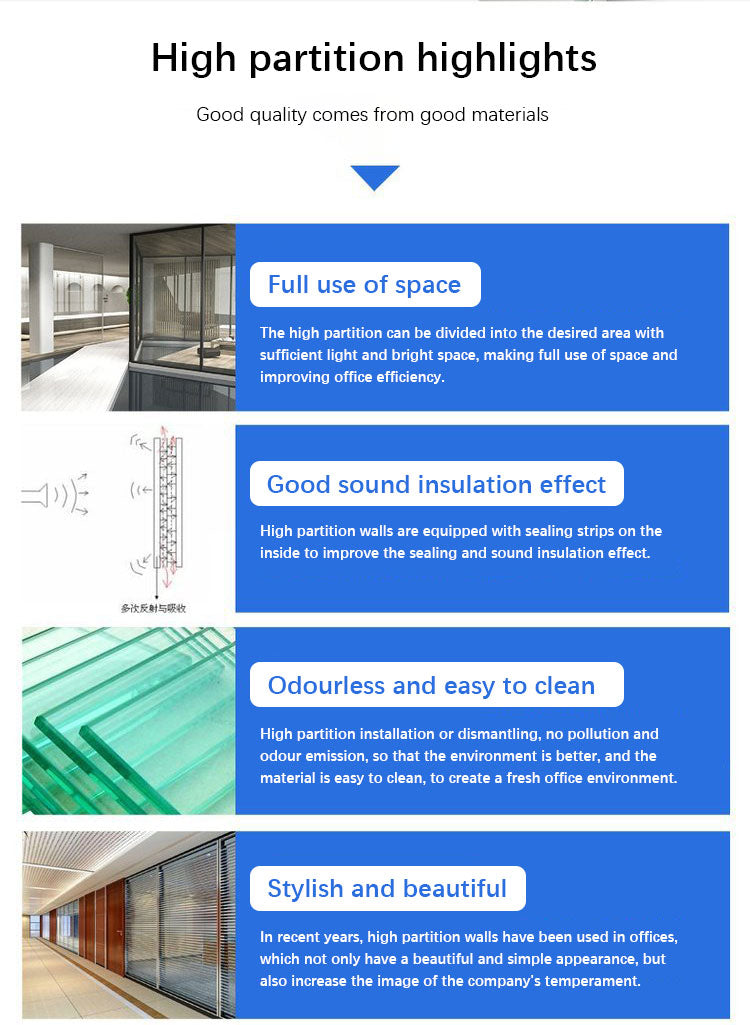 Why choose an office glass wall?
1. Enhance the sense of space
A glass wall can make the interior of an office look brighter and more spacious, enhancing the comfort and productivity of employees.
2. To meet communication needs
A glass wall in an office allows employees to communicate with each other without disturbing others. It can also enhance collaboration and cooperation across teams and departments.
3. Increase privacy and intimacy
Privacy can be changed at any time if glass walls with adjustable transparency are used, thus protecting the privacy and confidentiality of employees. And they can also provide acoustic and temperature isolation.
4. Enhancing image
Modern office design enhances the corporate image and attracts talent. By using high quality glass and modern design, you can take your company's image to new heights.
5. Space saving
Compared to traditional partition walls, office glass walls require less space and allow more natural light into the office, reducing energy consumption.

office glass wall Advantages

1,Increased Natural Light
Glass walls allow for more natural light to enter the office space, which can improve the mood and productivity of employees.

2,Improved Aesthetics
Glass walls can add a modern and sleek look to an office space, making it more appealing to clients and employees.

3,Noise Reduction
Glass walls can help reduce noise levels in an office space, creating a more peaceful and productive environment.

4,Increased Privacy
Glass walls can provide privacy for employees while still allowing them to see what's going on in the rest of the office.

5,Easy Maintenance
Glass walls are easy to clean and maintain, making them a practical choice for office spaces.

6,Customizable
Glass walls can be customized with different tints, patterns, and designs to match the style and branding of the company.

7,Cost-Effective
Glass walls can be a cost-effective solution for dividing office space, as they require less construction and materials than traditional walls.

Energy Efficient: Glass walls can help reduce energy costs by allowing natural light to enter the office space, reducing the need for artificial lighting.