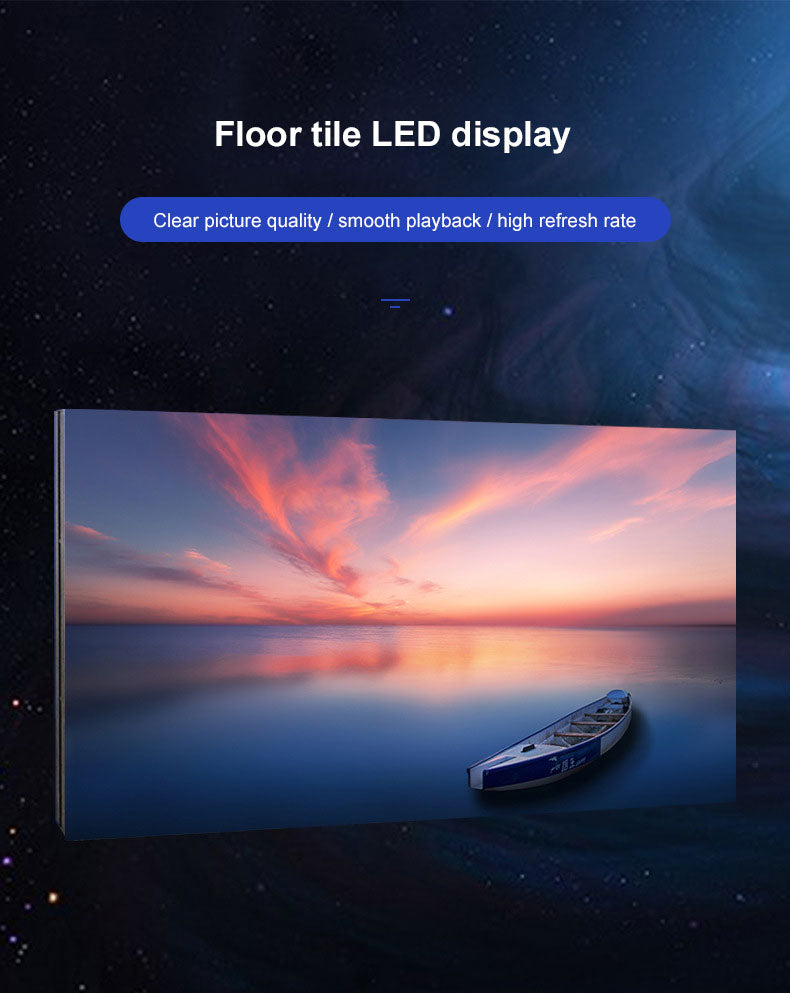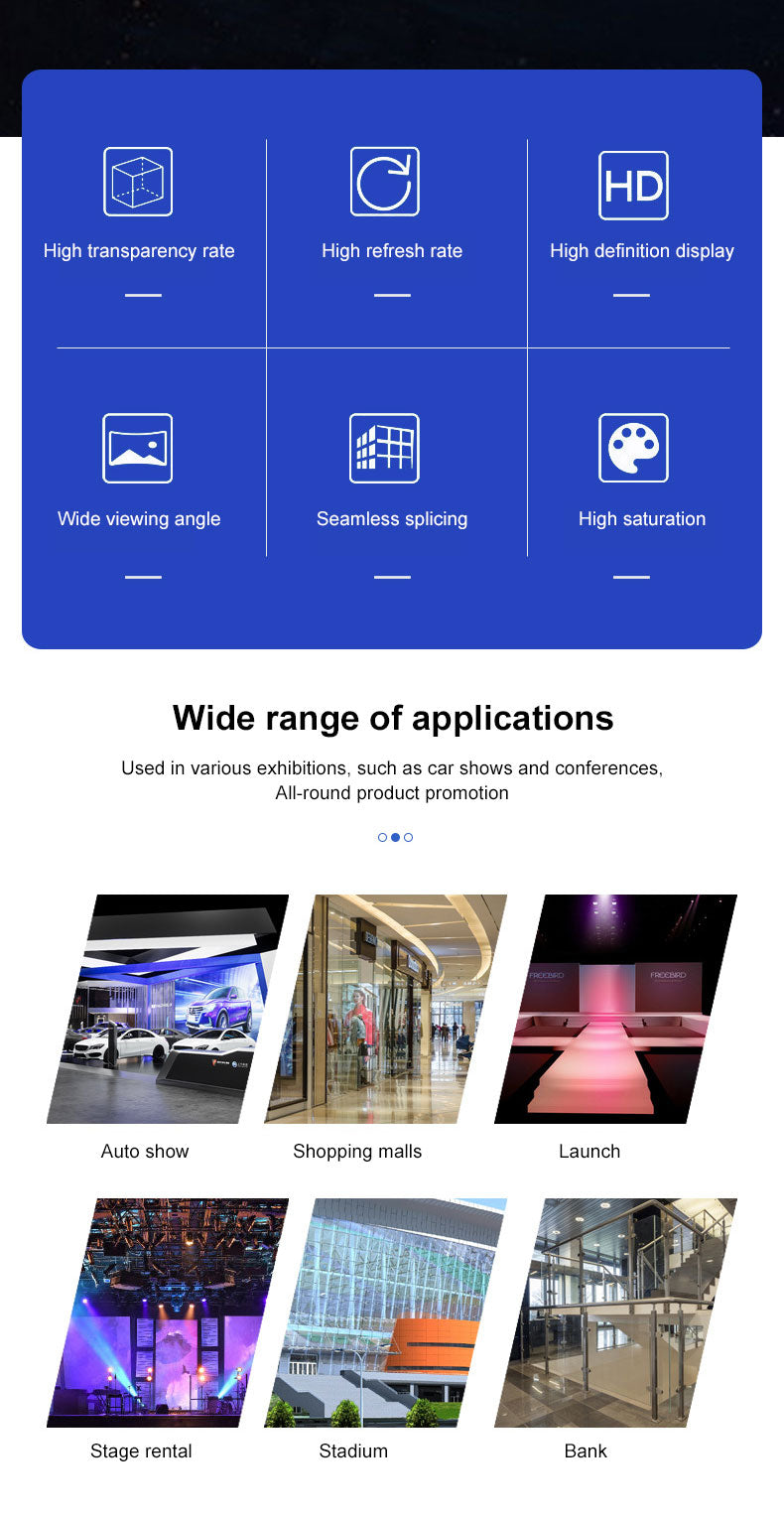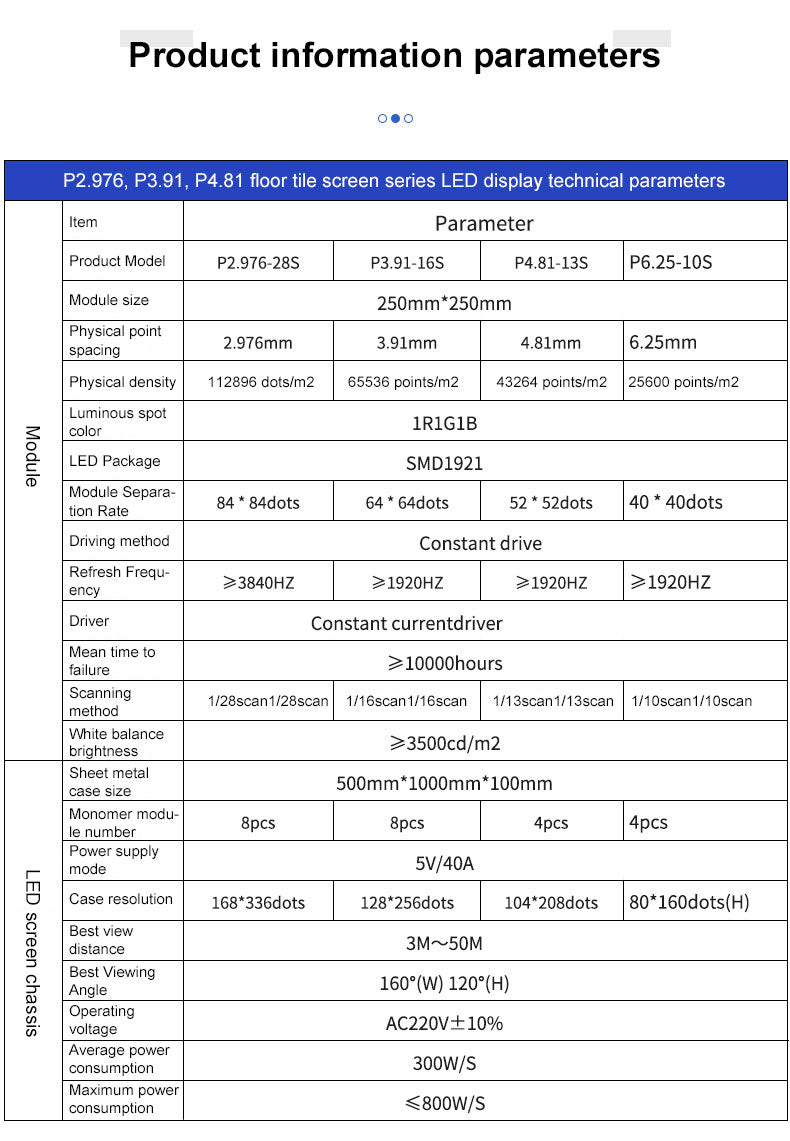 What are the advantages of LED floor screens?

LED floor screens are LED displays embedded into the ground to form a walkable floor screen. Its main advantages include.

1, high space utilisation
LED floor screen can turn the ground into a display screen as well, making full use of space and providing a larger display area for the display content.

2, good visual effect
LED floor screen can show a very distinct and vivid visual effect, which can attract the audience's attention and improve the effect of advertising and promotion.

3, strong innovation
LED floor screen has very strong innovation, can bring new presentation and display effect for brand publicity, enhance the brand's personalized and innovative image.

4, strong interactivity
LED floor screen can achieve touch interaction, motion sensing and other functions, to improve the audience's participation and experience.

5, easy to install and maintain
LED floor screen adopts modular design, installation and maintenance are relatively easy, which can save manpower and time cost.

6, with strong transparency
LED floor screen can achieve transparent display effect, can be the display and the ground natural integration, will not cause destructive impact on the venue as a whole.

7, strong scalability
LED floor screen can be combined and spliced by multiple screens to form a larger display area, scalable.

8, energy saving and environmental protection
LED floor screen adopts LED light source and energy-saving circuit design, with energy-saving and environmental protection characteristics, can reduce energy consumption and carbon emissions.

9, strong anti-interference
LED floor screen adopts digital signal transmission, with strong anti-interference, can avoid the influence of interference signal on the display effect.

10, Long service life
LED floor screen uses high quality LED lamp beads and high quality electronic components, long service life, can maintain a good display effect in a long time.

In summary, the LED floor screen has many advantages, can provide a richer, more vivid and innovative presentation for brand promotion and display, is a new display technology with high application value.