The use of containers as a building material has grown in popularity of the past several years due to their inherent strength,wide availability, and relatively low expense. We have also started to see people build homes with containers because they are seen as more eco-friendly than traditional building materials such as brick and cement.
They have been retro-fitted with functional container house accessories. These container home units are transportable and comfortable to live in temporarily or permanently.They are fitted with power and lighting and can be accessorised to suit your requirements.
Container houses are becoming increasing popular in this new age of sustainable living , as our container houses are constructed from recycled shipping containers. We can design a portable container home to your specific needs.
Expandable house due to in the factory has been decorated, easy to install simple , efficient manpower, the overall movement and other characteristics,which is very popular in foreign countries.
| | |
| --- | --- |
| | |
| | |
| | Galvanized Light Steel Frames |
| | Hotel, House, Carport, Hotel, House,Booth |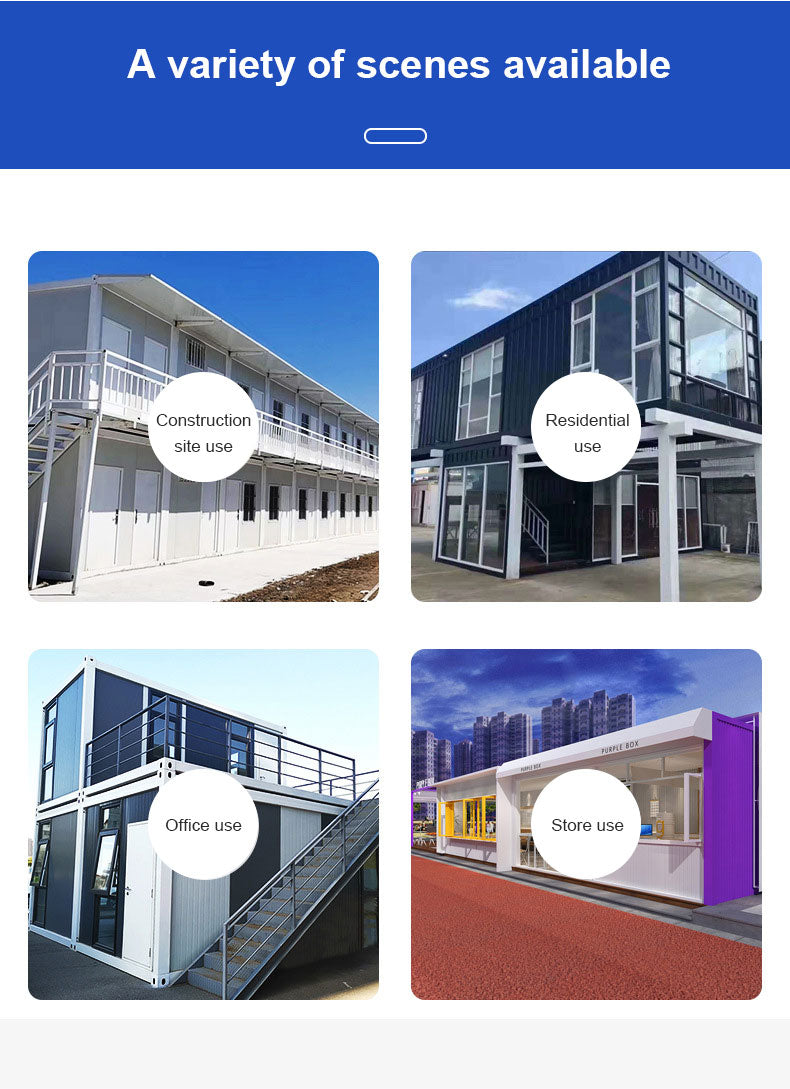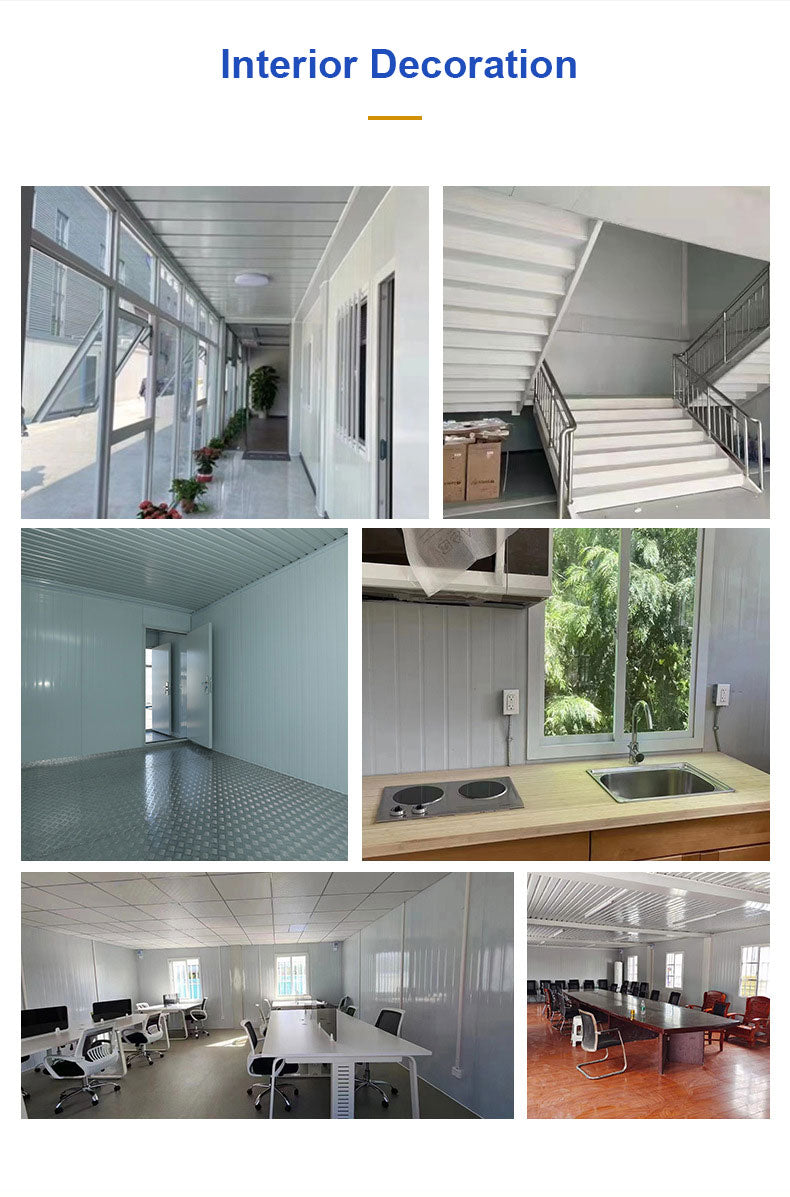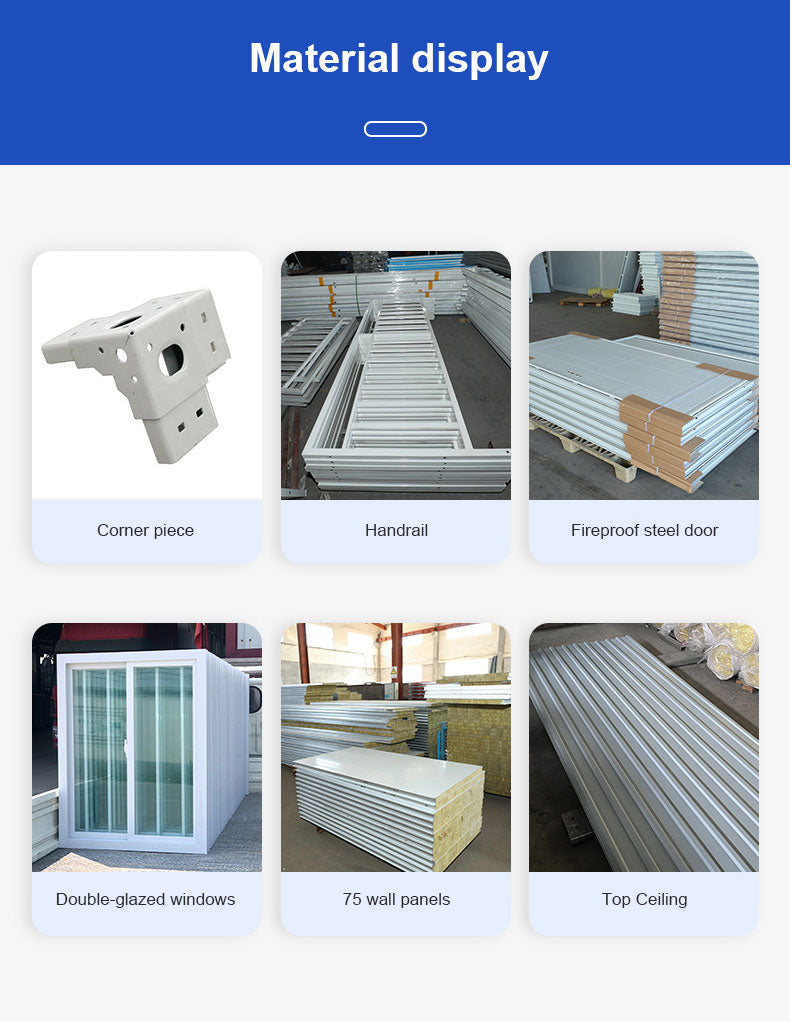 The rise of the prefabricated house: a look at its benefits and progress

With the rise of prefabricated houses, there is a growing awareness of the benefits and advantages of this new type of construction. The following are some of the benefits and advances of prefabricated housing:

1,Faster construction
Compared to traditional construction, prefabricated houses are faster to build because the components of the house are prefabricated in a factory and then assembled on site.

2,Lower costs
Prefabricated houses are often cheaper than conventional construction because they use cheaper materials and take less time to build, so labour costs are lower.

3,Higher quality
the components of prefabricated houses are manufactured in a factory, so quality can be controlled more accurately and quality checks carried out in the factory are more thorough.

4,More environmentally friendly
the materials used in prefabricated houses are more environmentally friendly as they use less material, have less waste and can be recycled and reused more easily.

5,More flexible design
prefabricated houses are more flexible in design and can be customised to meet the specific needs and preferences of the client.

6,Better energy efficiency
prefabricated houses can be more easily designed and built to maximise energy efficiency and can use the latest renewable energy technologies.

7,Better sustainability
the production and construction process of prefabricated houses is more sustainable as they use less material, have less waste and can be recycled and reused more easily.

In short, the rise of prefabricated houses offers a faster, more economical, environmentally friendly and flexible option for building homes.