| | |
| --- | --- |
| | Advertising Playing Equipment |
| | |
| | |
| | |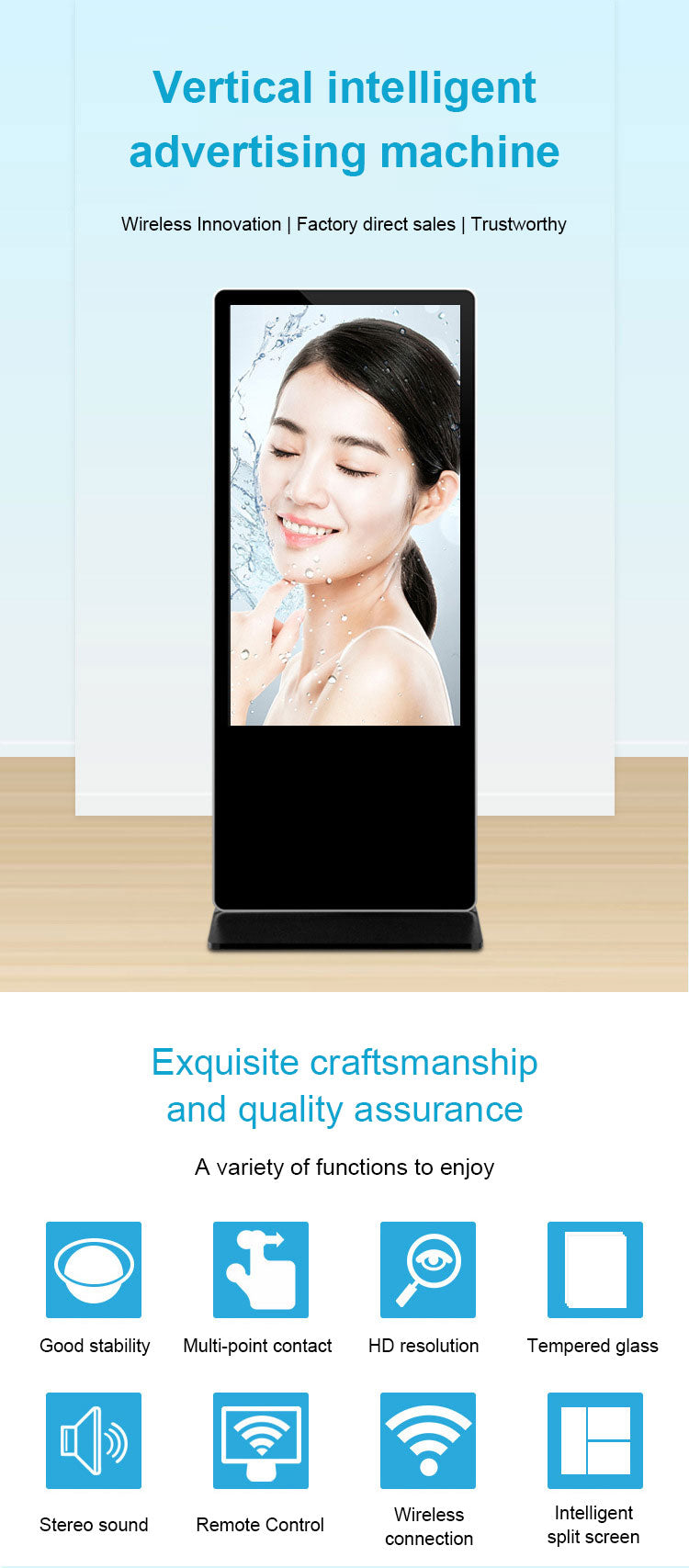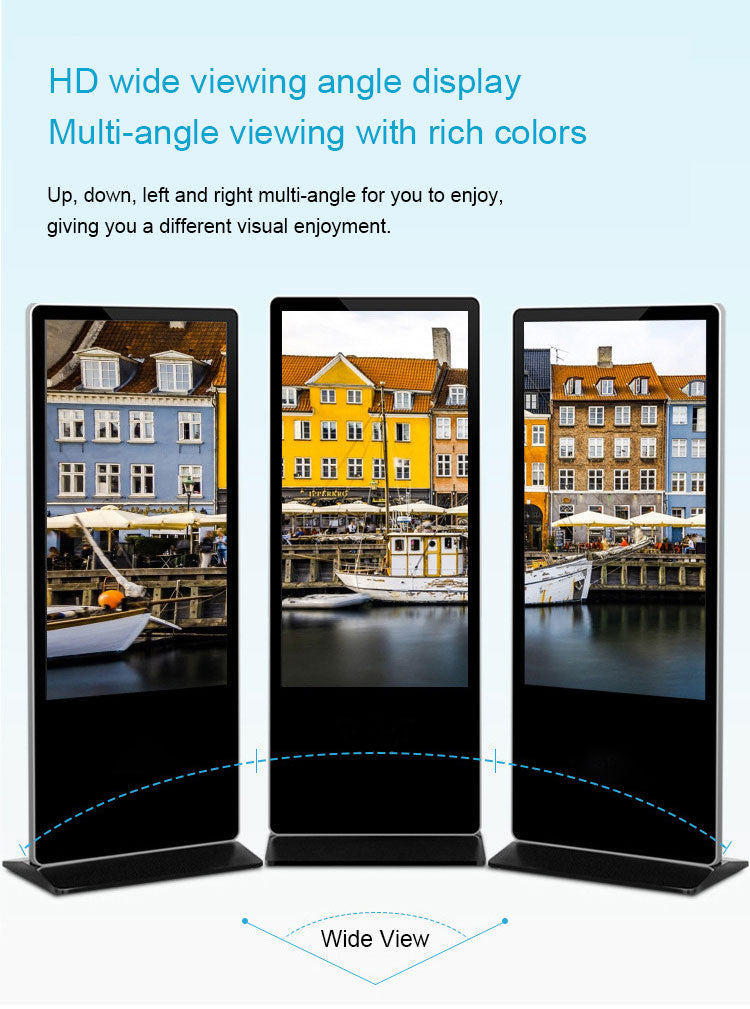 Why more and more people are choosing advertising machine?
1. Dynamic Content
Advertising machines allow businesses to display dynamic and engaging content, such as videos, animations, and interactive elements, which can capture the attention of viewers more effectively than static advertisements.

2. Real-Time Updates
With advertising machines, content can be updated and changed in real-time, allowing businesses to showcase the latest promotions, offers, or information instantly.

3. Cost-Effective
Compared to traditional print advertising, digital signage can be more cost-effective in the long run. Businesses can avoid recurring printing costs and reduce the environmental impact of paper-based advertising.

4. Versatility
Advertising machines come in various sizes and formats, making them versatile and suitable for a wide range of applications. They can be used indoors or outdoors, in retail stores, malls, transportation hubs, restaurants, and many other locations.

5. Interactivity
Some advertising machines offer touch-screen capabilities, allowing users to interact with the content, participate in surveys, or access additional information, creating a more engaging and personalized experience.

6. Remote Management
Many advertising machines are equipped with remote management capabilities, enabling businesses to control and update content from a central location, saving time and effort on-site.

7. Data Analytics
Some advertising machines have built-in data analytics features that provide valuable insights into customer behavior, allowing businesses to optimize their marketing strategies and content based on user engagement data.

8. Modern and Innovative Image
Businesses that use advertising machines can project a modern and innovative image, appealing to tech-savvy customers and aligning with the digital age.

9. Multiple Content Display
Some advertising machines can display multiple ads or messages in rotation, allowing businesses to promote different products or services on the same screen.

10. Eco-Friendly
As businesses and consumers become more environmentally conscious, advertising machines offer a greener alternative to traditional paper-based advertising.